Recife & Porto de Galinhas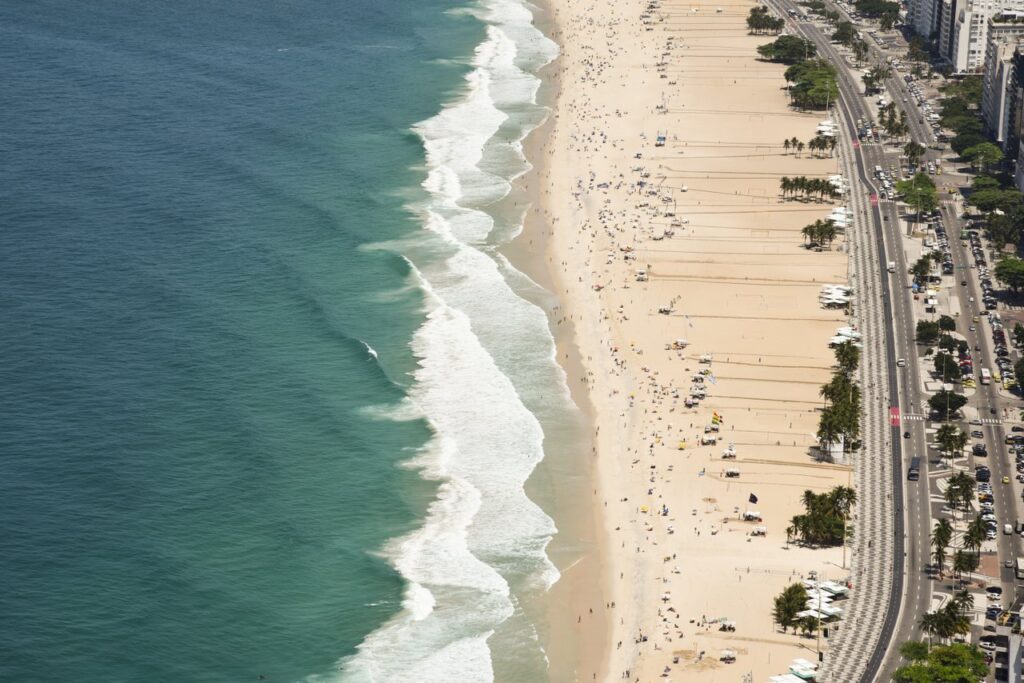 Description
Explore Recife and its rich culture, gastronomy and history. Land of cheerful Carnival, musical heritage and great food.  
50 km from Recife, Porto de Galinhas is the main tourist center on the south coast of Pernambuco. Its fame is due to the diversity of natural beauty, such as the mangrove and the white sand beach, coconut trees and crystal clear waters. A real natural pool that houses colorful fish and turtles amidst the paradisiacal scenery formed by the coral reefs. 
Day 1:Recife 
Upon arrival, assistance and transfer to the hotel. – Private service with English/Spanish speaking guide 
**Flight not included. 
Overnight at Recife 
Day 2: Rio De Janeiro 
Breakfast at the hotel 
H/D OLINDA & OLD RECIFE – Duration: 5 hours (sharing basis) 
Arriving in Olinda, the first capital of Pernambuco and a city consecrated by UNESCO "Natural and Cultural Heritage of Humanity", you will discover a magical place full of charms, we will visit the modern and ancient part of City. Entering the Historic Site, on one of the seven hills of the region, we will see a beautiful city, surrounded by palm trees, high coconut trees, Atlantic rainforest and we will have the sea as a backdrop, no doubt thrills those who arrive. Along streets and steep stones, adorned by numerous colorful houses, visits to secular churches, such as the Monastery of São Bento, whose high altar, a valuable example of the Brazilian Baroque, was exhibited at the "Brazil de Corpo e Alma" Exhibition, held in 2001 at the Guggenheim Museum in New York, at Rua do Amparo and its ateliers of artisans and artists, at Largo da Misericórdia and Alto da Sé, with its endless horizon viewpoints and the opportunity to savor a delicious tapioca with cheese In addition to being face to face with the famous giant dolls of Olinda, those created by the famous giant dolls maker Silvio Botelho, which make the joy of the revelers during the carnival period, thus finalizing this rich cultural and historic tour. Once in the city of Recife known as the city of waters, we will visit the neighborhood named Recife Antigo, where everything began, landing at Arsenal, second most important square in the neighborhood, nearby you can visit Paço do frevo (optional), cultural site where one lives and experiences the rhythm of humanity's immaterial heritage, Frevo, continuing in the rhythm of t carnival, what if we visit the Embassy of Pernambuco or live the interactive Cais do Sertão museum, choose one of these three attractions to immerse yourself in the genuinely Pernambuco culture (optional entry fee). Arriving at Rua do Bom Jesus, there is also the Kahal Zur Israel Synagogue (Optional) visit, a visit to Handicraft center of Pernambuco, with its extensive variety of art works produced by our master craftsmen, we also walk around important streets of this charming neighborhood visualizing its architecture and old constructions. 
Operations Days – Sunday/Wednesday/Friday. 
Overnight at Recife 
Day 3: Recife, Porto de Galinhas 
Breakfast at the hotel 
On scheduled time, transfer from Recife to Porto de Galinhas – Private service with English/Spanish speaking guide 
Overnight at Porto de Galinhas 
Day 4: Porto de Galinhas 
Breakfast at the hotel 
F/D CARNEIROS BEACH & CATAMARAN – Duration: 9 hours – (sharing basis) 
The setting of coconut trees on the white sand, the wall formed by the reefs, the natural pools, the sandbanks and, in the background, the estuary of Rio Formoso with mangroves make up a simply unparalleled spectacle of colors, Carneiros beach, south coast of Pernambuco, a beautiful discovery that you will enjoy this Pernambuco coast pearl still preserved, we will take you to our point of support with optimal structure to enjoy the day and the best of Carneiros Beach.  
One of the main attractions besides natural beauty is a beautiful catamaran ride (optional) with stops for refreshing swimming in limpid and warm water, as well as the amusing mud(clay) bath on the bank of Formoso river, it is said to be rejuvenating, is it? Come and discover, ending this contemplative tour with a beautiful view of the Chapel of St. Benedict, from the eighteenth century, with return to point of support, lunch (optional) with free time to enjoy this paradise. 
Operations Days – Sundays, Wednesday and Fridays. 
Overnight at Porto de Galinhas 
Day 5: Porto de Galinhas 
Breakfast at the hotel 
Day at leisure 
Overnight at Porto de Galinhas 
Day 6: Porto de Galinhas 
Breakfast at the hotel 
At scheduled time, transfer to the airport – (Private service) 
 ** End of services **
INCLUDING 
All services, lodging, food, and beverages mentioned in the program, plus taxes, tourist tickets, and entrance fees.

 

All excursions will be provided with a guide in the ENGLISH/SPANISH language.

 

Entrance fees included in excursions are subject to change without prior notice (due to policies of protected area administrators), even when the reservation has been confirmed. We will inform the client promptly in case of increases and the difference could be charged to the billing.

 
NOT INCLUDING 
Early check-in, late check-out, services and food not listed in the itinerary, beverages during the meals, hotel extras, and personal expenses.

 

Domestic

 

and

 

International

 

airfare

.

 

Tips for guides, drivers, if not specified in the description.

 

Others not mentioned in the program.

 
Travelers begin on Santa Cruz Island traveling to the highlands where they will find giant…
M/C Galapagos Seaman Journey is a Boutique Yacht Catamaran offering superior comfort, size, style, and…
Cotopaxi is an active volcano in the Andes Mountains located about 50 km (31 miles)…