São Luís, Barreirinhas, Parnaíba & Jericoacoara
7D/6N TRADITIONAL EMOTIONS ROUTE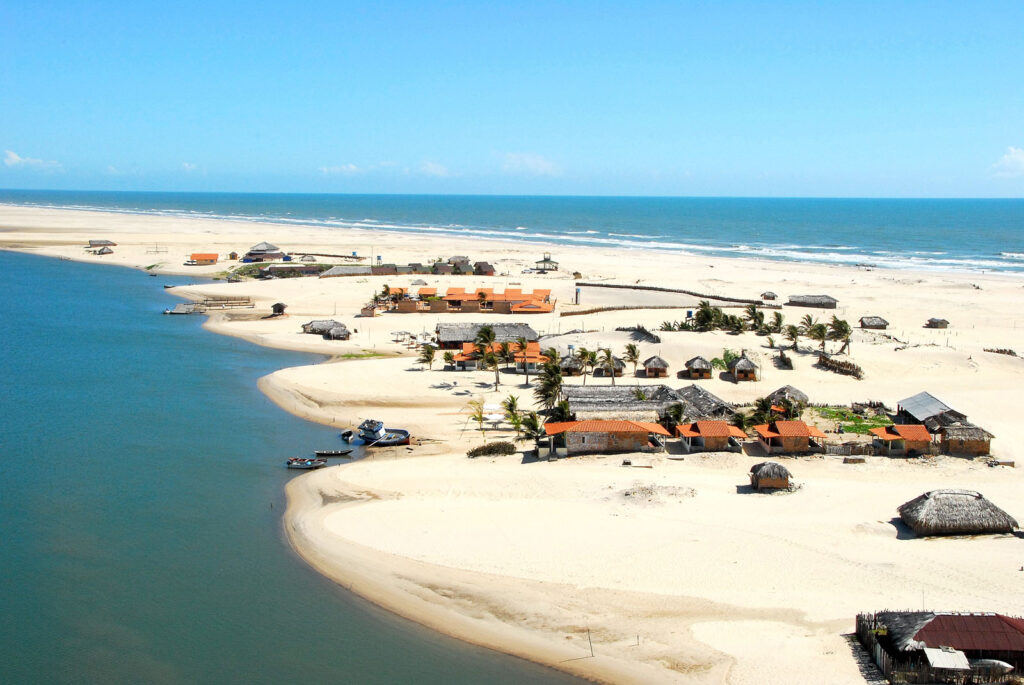 Description
A journey to be experienced with light clothes, sunglasses, hat and sunscreen. The 500 kilometers that cross Ceará, Piauí and Maranhão enchant with paradisiacal beaches with crystal clear waters, golden sand dunes, unique fauna and flora, in addition to its rich gastronomy and historical and cultural attractions considered world heritage sites.
The good winds that form and transform dunes in a landscape full of lagoons attract you to this place of relax and inspiring gastronomy.
Day 1: São Luís
According to flight schedule (for flights arriving until 08h00), boarding in air-conditioned vehicle to Barreirinhas (Gateway to Lençóis Maranhenses National Park). The route has about 260 km with an average duration of 3h30 and a quick stop in the city of Morros for toilets and coffee (not included). Check in and accommodation. At 14h00, departure in 4×4 gardener vehicle to the Lagoa Azul Circuit. Ferry crossing over Preguiças River and continuation by trail to the stopping point (about 40 minutes of trail). Landing and beginning of light walk through the white dunes, with bathing stops and contemplation of the beautiful landscape with sunset appreciation. Return to the vehicle by the same route to the hotel. Free night.
Note: Flight not included
Overnight in Barreirinhas.
Day 2: Barreirinhas
After breakfast, check out at the hotel. Departure to Beira Rio and boarding a speedboat to the Rio Preguiças Circuit (APA – Environmental Protection Area). Along the way, you can enjoy a beautiful landscape of typical mangrove vegetation and some animals and birds of the region. The first stop is in the community of Vassouras (small sheets where there is a preservation of the guaribas monkeys), following to Mandacaru, Caburé (beach that I divided from the river and the sea) and Atins. Transfer to the hostel. Overnight stay.
Overnight in Atins
Day 3: Atins
In the morning, departure in 4×4 gardener for a walk through the Atins dunes, lagoons and beach to Canto do Atins and lunch at a rustic restaurant based on grilled or fried fish and shrimp barbecue (meal not included). After lunch, it is worth resting in one of the hammocks the place provides. Return to the hostel. Free afternoon. Overnight stay.
Overnight in Atins
Day 4: Parnaíba
After breakfast, check out and transfer to the beach. Boarding a speedboat on the Preguiças River to Caburé. Arrival and boarding in a 4×4 vehicle, trail begins to the small sheets with the right to stop and photos. We also cross the cities from Paulino Neves to Tutóia. The average duration is 04 hours. Arrive to the Port of Armadillo and board a speedboat for a tour of the Delta of the Americas through Beans of Bravo Bay. During the route, visits are made to Igarapé dos Periquitos, Ilha dos Poldros, Feijão Bravo Bay, Canary Island and Morro Branco, with stops for swimming and photos. Lunch on the way (not included). Transfer to Parnaíba.
Overnight in Parnaíba.
Day 5: Jericoacoara
In the morning, at a scheduled time, departure in 4×4 (Hillux) air-conditioned vehicle bound for Jericoacoara via Camocim with ferry crossing the Coreaú River, passing by Ilha do Amor, Tatajuba, Lagoa da Torta, Guriú and Mangue Seco with crossing between dunes, rivers and lagoons beyond the local villages (Duration: 03h30 approx.). Free night. Overnight stay.
Overnight in Jericoacoara
Day 6: Jericoacoara
At 09h00, departure in buggy by the beach of Prea, Blue Lagoon, Paradise and Pedra Furada with stops for bath and appreciation of the locals. Lunch (not included) is during the tour. Overnight stay.
Overnight in Jericoacoara
Day 7: Jericoacoara
At the agreed time, departure in 4×4 (Hillux) air-conditioned vehicle to Fortaleza by road.
The Roadmap includes:
Air-conditioned road transport São Luís / Barreirinhas
4×4 (gardener) ride to Great Sheets to Blue Lagoon
Motorboat ride through the Little Sheets to Caburé to Atins
4×4 (gardener) ride to Atins Corner
Speedboat transfer to Caburé
4×4 air-conditioned transport Caburé / Tutóia
Flying motorboat tour of the Delta of the Americas (Bravo Bean Bay) crossing
Transportation in 4×4 air conditioned Parnaíba / Jericoacoara via Camocim
East side buggy ride
Transport in 4×4 air conditioned Jericoacoara / Fortaleza by road
Bilingual tour guide assistance (subject to availability)
End of services
The newest ship in Galapagos, the Camila offers a first-class way to visit these magical…
In the remote corners of the world, an hour flight from La Paz, Boliva offers some of…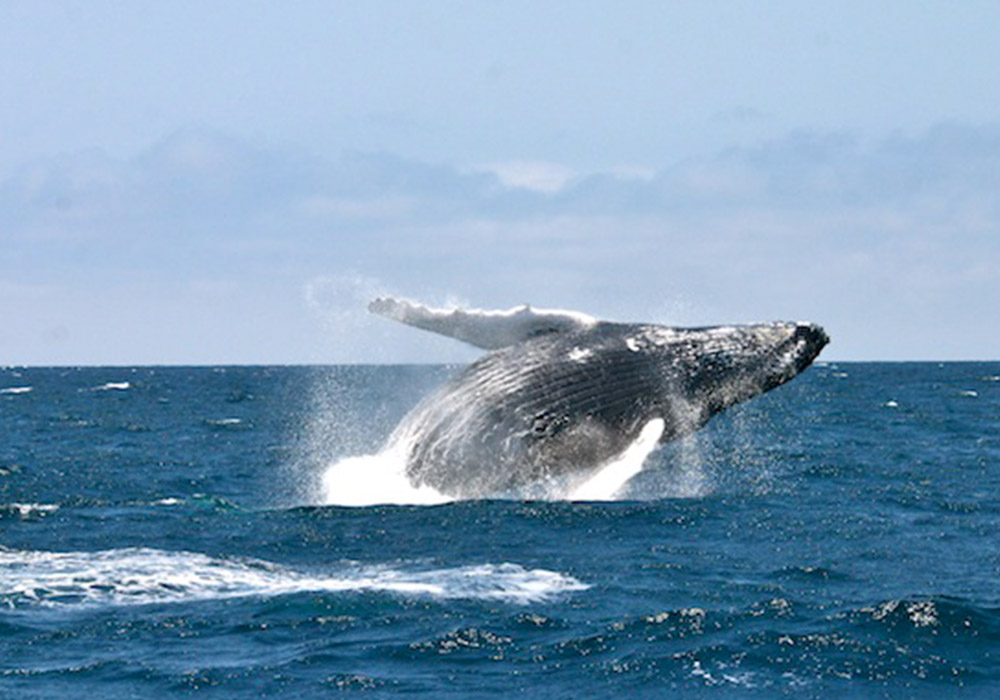 The Pacific Coast of Ecuador is a dramatic place that belongs on the itinerary of…