Highlights of the Andes 4D/3N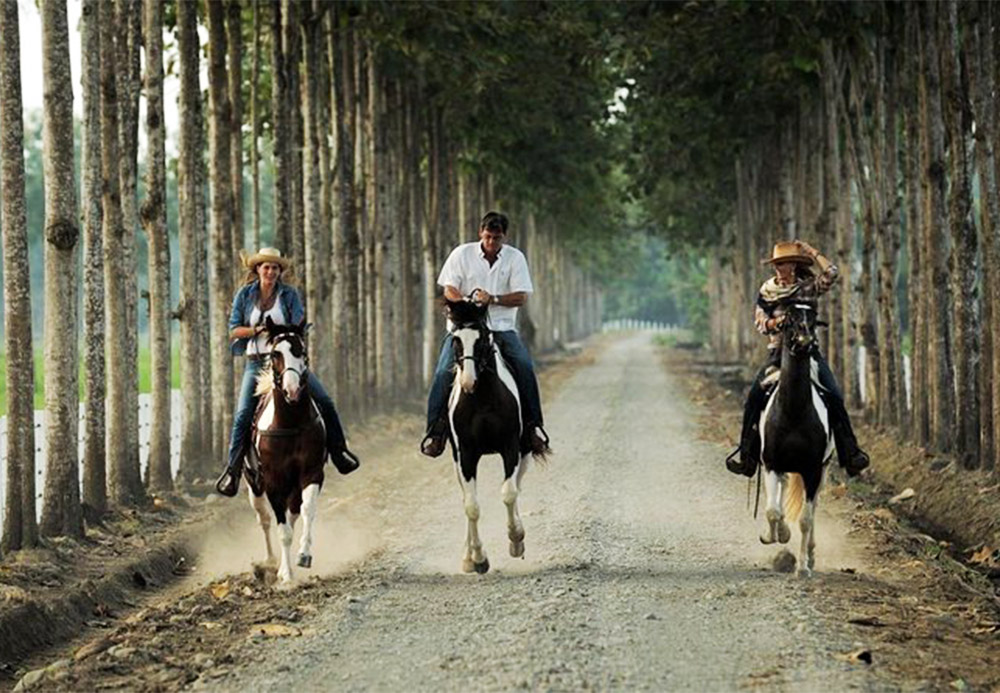 DAY 1: Quito-Cotopaxi
Excursion Cotopaxi National Park

We will visit Cotopaxi National Park where, weather permitting, you will be able to see the snowcapped summits of the Cotopaxi and Antisana volcanoes.

We will also visit the Interpretation center to learn about the history of this spectacular volcano's major eruptions, as well as the local flora and fauna. We will then visit Lake Limpiopungo and explore the surrounding area on foot.

If you feel like a longer walk, a 2 hour hike will take us to Mt. Cotopaxi's J. Ribas refuge (4,800 m) where you will be able to enjoy spectacular views of the volcano and the surrounding Andean peaks.

 


Night at Chilcabamba Lodge (standard room)
Included:  

transportation 

, 

English speaking guide 

, 

excursion 

, 

lunch 

, 

accommodation and breakfast 

, 

dinner 

, 

insurance
DAY 2: Cotopaxi-Quilotoa Lagoon-Riobamba
After breakfast we leave Cotopaxi and continue our route through the Avenue of the Volcanoes. Our drive to Quilotoa will take approximately 3 hours.
Along the way, we will see indigenous markets. These markets are as authentic and untouristed as we can find in Ecuador today. They are important for the local indigenous people because the markets are the center of their social and economic worlds.
(*Markets take place in the following days.- Tuesday: Latacunga – Wednesday – Sunday: Pujili – Thursday: Saquisili – Saturday: Zumbahua.)Then we will visit the volcanic crater of Quilotoa, where we can appreciate a serene, green lake that is over 800 feet deep. The 2-mile-wide caldera was formed by the collapse of the now-dormant volcano following a massive eruption about 600 years ago. We'll have the option of a short walk of 1.7 km along the crater's slope to take in the fantastic scenery.
On the way back, we will stop to visit the galleries of Tigua community where we can appreciate the paintings that represent the folklore of this area in ​​the Andes, art that has transcended and up to the third generation. We have the option of taking a painting class from a local artist, trying to learn the skills of these master artists and briefly immersing ourselves into their world.
Night at the Abraspungo (Standard Room)
Included:  English speaking guide , transportation , entrance fees , excursion , lunch , accommodation and breakfast, dinner , insurance
DAY 3: Riobamba-Alausi-Ingapicarca-Cuenca
Hike to Mirador Pistishi

The biggest complication faced by the construction of the Trans-Andean railroad was the Devil's Nose, a mountain with almost perpendicular walls. To overcome this obstacle a zigzag railroad was bulit that climbs more than 500 meters in less than 12 km with steep ascents and descents. It today remains an impressive piece of engineering.

While recovering from the mind-blowing descent you will enjoy the views of the narrow gorge of river Chanchán and will have the chance to learn a bit about the traditions and worldview of the Puruhuas in Sibambe.

Our way out of Sibambe will be hiking to the Pistishi viewpoint. The route will take one hour uphill, and once there you will have an spectacular view of the Nariz del Diablo railroad.

If you prefer, we can also have our transportation waiting for us to drive us to the viewpoint.

Excursion Ingapirca ruins

We now drive South to Ingapirca, an Inca observatory and fortress. This is the most important Inca site in Ecuador, where the Emperor and his entourage would rest during trips to this northern segment of the Empire.

Ingapirca Ruins, is the largest and best preserved archaeological complex in Ecuador. It was built with stones perfectly carved and joined with natural mortar, this Temple served for ceremonies and rituals of the Cañari-Inca culture, also had strategic-military purposes.

Night at the Hotel Victoria (Standard Room)
Included:  transportation , English speaking guide , train ticket , excursion , entrance fees , lunch , accommodation and breakfast.
DAY 4: Cuenca-La Danesa-Guayaquil
Departing very early from Cuenca, we will begin to make our way to Bucay on Ecuador's coast. The drive takes approximately 3.5 hours straight through, however we will likely be tempted to stop and take in the views or stretch our legs with a short hike in the stunning Cajas National Park on our breathtaking descent from the Andes. This park, virtually unknown outside of Ecuador, is home to Lord of the Rings type landscapes, along with incredible flora and fauna.
As our drive continues, we make our way through a variety of Ecuador's incredible ecosystems. Our rapid descent from the Andes into the lowlands is spectacularly scenic, with snowy peaks, misty forests, and finally the coast.
On arrival in Bucay, we will visit Hacienda La Danesa. Located in Ecuador's tropical coastal region with the spectacular Andes Mountains as backdrop, Hacienda La Danesa is a 500 Ha. traditional dairy farm that produces about 2,000 liters of milk per day, as well as fresh cheese for guests every morning. The hacienda also has cocoa and teak plantations and breeds beautiful pinto quarter horses.
In the Olsen family for over 50 years, the exceptional service, 'deep green' environmental practices and authenticity will create an experience every guest will remember. La Danesa is also committed to improving local standards of living through tourism, and implements strict policies to create jobs in the neighboring communities, start-ups and sourcing local ingredients.
During your day at Hacienda La Danesa you will be able to choose from the following activities: a tour of the cacao plantation, teak plantation tour, mountain biking and tubing on lazy rivers.
You will also enjoy a delicious three-course lunch menu prepared by the Hacienda's expert chefs.
After lunch, we will drive approximately 2 hours to Guayaquil.
Night at Wyndham Guayaquil (Deluxe room)
Included:  transportation , English speaking guide , insurance , excursion , lunch , accommodation and breakfast
SPECIAL PROMOTION 2021 Includes: * Galapagos air ticket (round trip) * One free night in…
Our newest program goes back to Tropic's beginnings, working with the pioneer Quichua community tourism…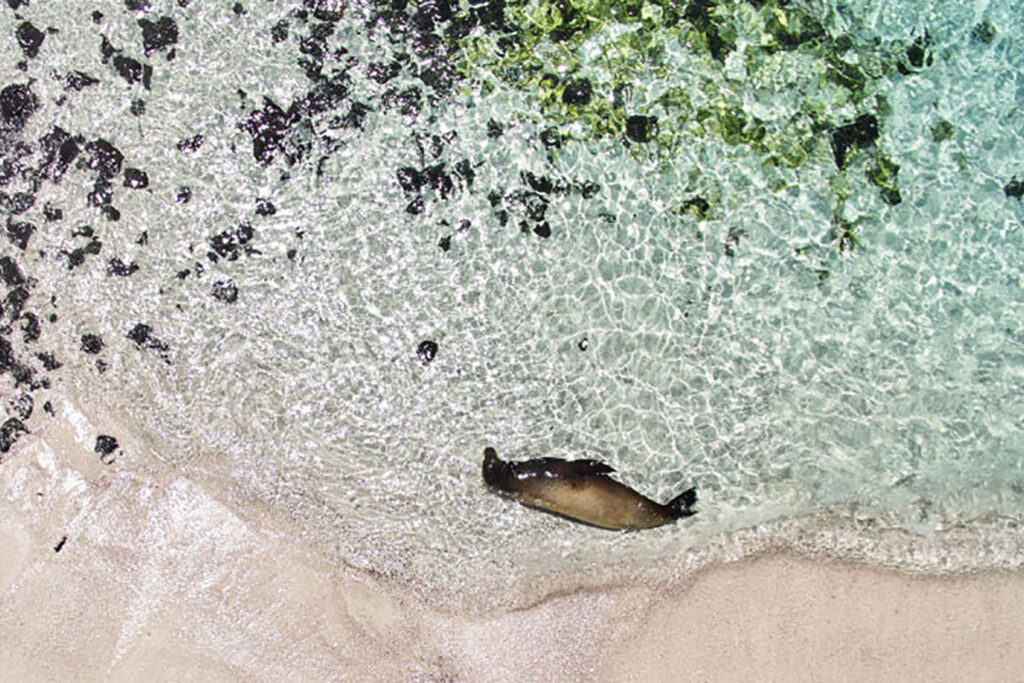 An operation as seamless as WildAid´s Passion for Galapagos has taken many years to perfect.…