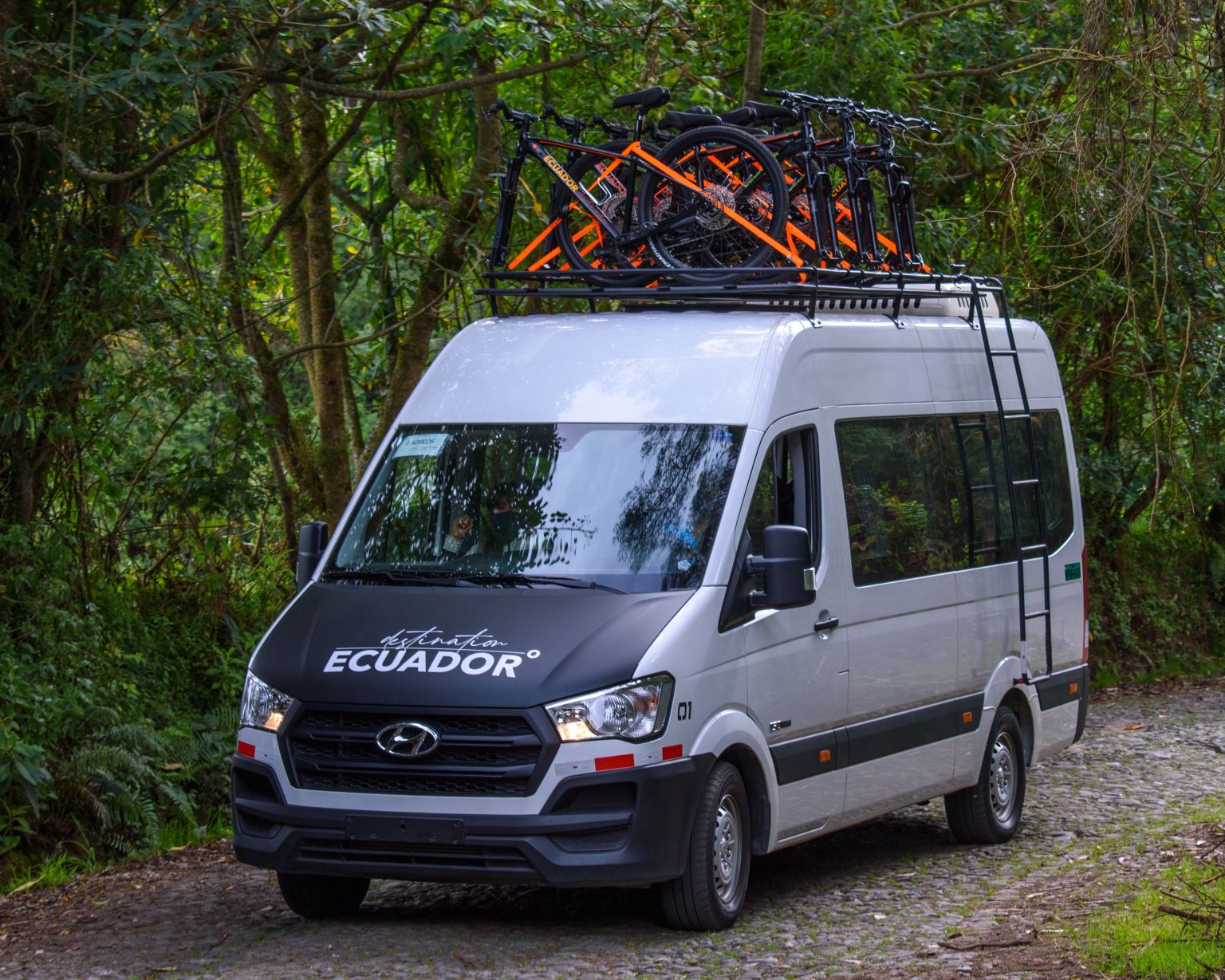 Your mobile adventure begins the moment they climb into your exclusive-use, customized van. Our vans provide an extremely comfortable travel experience and allow for the customization of gear that you will use on your adventures – choose from brand new, state-of-the-art mountain bikes to blaze down trails in the Andes, stand up paddle boards to explore our crystalline alpine waters, or a gourmet picnic setup to allow travelers to slow down and take in every gorgeous corner of Ecuador's diverse landscapes while discovering our incredible local cuisine.
There are no limits on where you can go or what you can see – and everything happens on your own schedule with your specific priorities and desires guiding your journey. Check out a few of our sample journeys:
Adventure Van Full Day Rental
A full day rental of one of our speciality vans hosted by a Spanish-speaking guide and equipped with unlimited mileage, walking sticks, luxury picnic gear. Just ask us to add food and drinks if you'd like! (extra cost).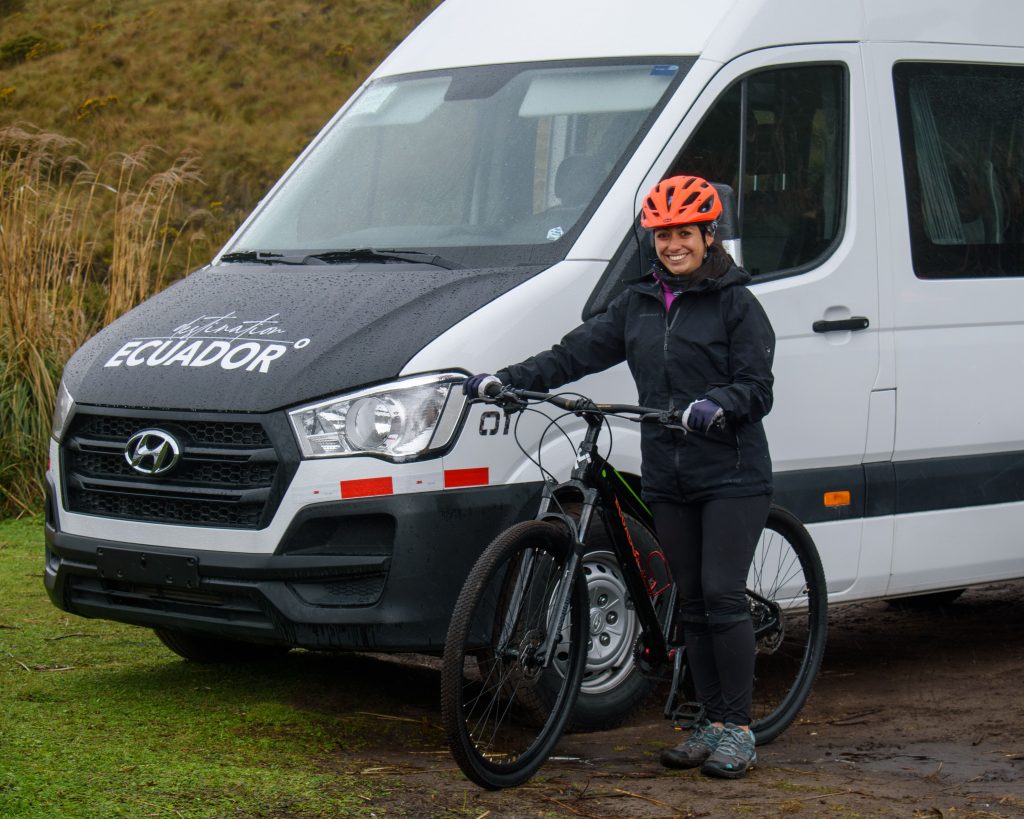 Adventure Van Andes Biking Adventure
One of our speciality vans hosted by an English-speaking guide and equipped with mountain bikes for exploring the Andes.
Adventure Van Lake Kayaking & SUP
One of our speciality vans hosted by an English-speaking guide and equipped with SUPs for exploring our pristine mountain waters.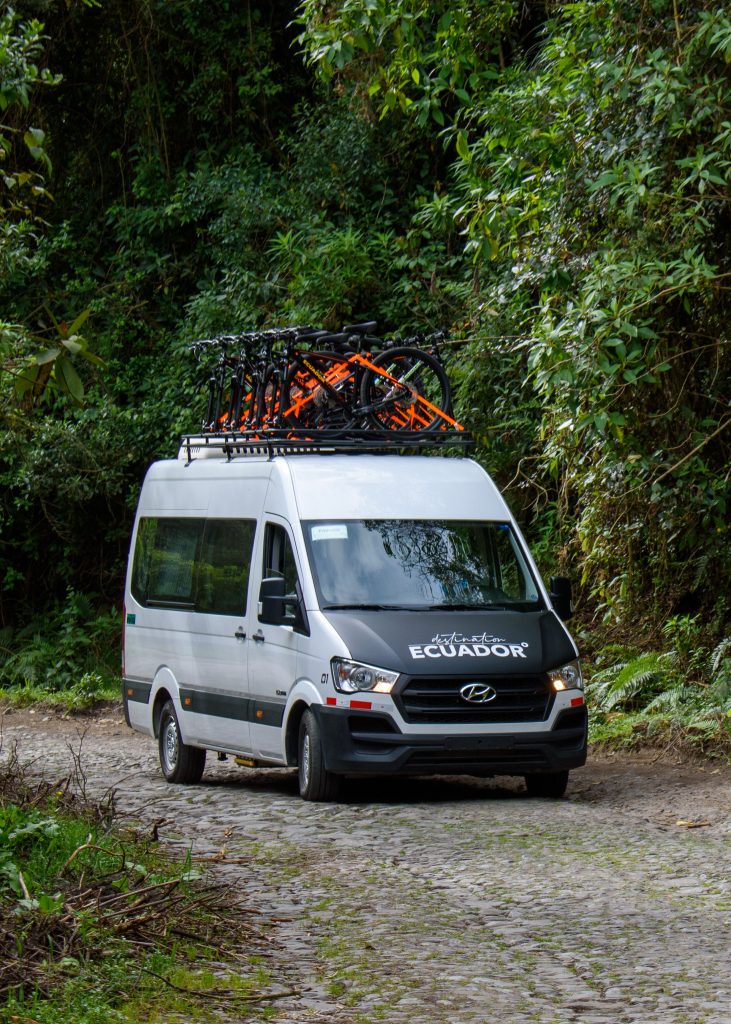 Our Adventure Van was inspired by our own decades-long explorations through Ecuador.
We harbor incredible passion for our wild spaces and want to share them with your travelers. What better way to adventure through our stunning mountains, cloud forests, rainforest and coastal areas than independently or with one of our expert private guides along with the adventure gear needed to explore?
This is independent travel without limits!