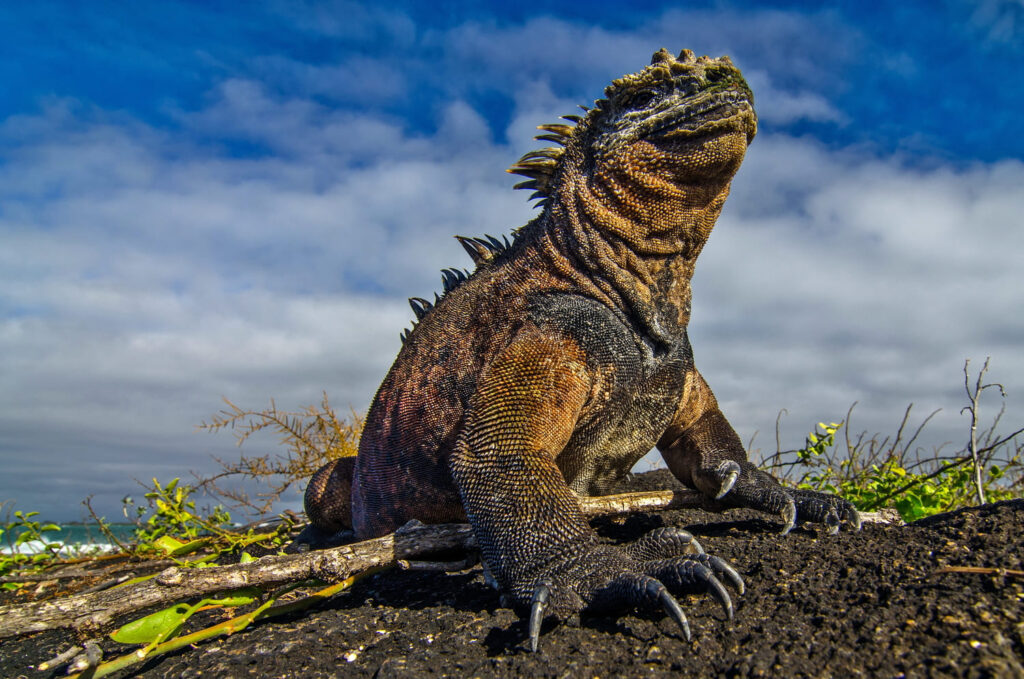 Description
A short but unforgettable trip! With this 4-day program, you will enjoy the Galapagos Islands in a different way!
GUARANTEED DEPARTURE DATES FROM JANUARY UNTIL DECEMBER 2022
Month
Arrival
Departure
Tuesday
Saturday
January
4-Jan.
8-Jan.
February
8-Feb.
12-Feb.
June
7-Jun.
11-Jun.
July
12-jul.
16-jul.
August
30-aug.
3-sep.
October
4-Oct.
8-Oct.
November
8-Nov.
12-Nov.
December
6-Dec.
10-Dec.
Day 1: Tuesday: Guayaquil
Transfer in Guayaquil. English speaking assistance.
*Note that this first night can be changed to Quito for an extra cost.
Overnight at Unipark (Standard Room) or similar.
Optional Upgrade: Wyndham Guayaquil (Deluxe) or similar.
Included: transportation, English speaking guide. Meals: none.
Day 2: Wednesday: Guayaquil, Galapagos (Santa Cruz Island)
After breakfast, transfer to the airport to take flight to Galapagos.
Suggested flight (subject to change) from Guayaquil: XL1413 GYE/GPS 1115-1212 – not included Suggested flight (subject to change) from Quito: XL1413 UIO/GPS 0935-1212 – not included
Arrival in the Galapagos. English speaking assistance.
Today we arrive on Baltra Island, the gateway to the Galapagos. This tiny island was a military base during the Second World War and hosts the Islands' principal airport. The airport was built using the most advanced environmental techniques to reduce emissions and energy use, some of which you'll notice as you transit through the facility. It was the first ecological airport in the world. Ferry to Santa Cruz Island.
Afterwards drive to our exclusive giant tortoise reserve where our tented camp is located. Perched high on a hillside overlooking the ocean, Magic Galapagos Tented Camp will be our home for the night. The sounds of nature will be our lullaby in the evenings, and the Milky Way will be our night-light. We'll be able to feast our eyes on the mountains and forest surrounding the lodge, and enjoy the peace of having the entire hillside to ourselves, with the exception of seasonal resident giant tortoises.
Watching the colorful sunset from Magic's western perch is the perfect segue into evening. Dinners are scrumptious three course affairs, prepared by expert chefs in an open-air kitchen in the main lodge. A favorite post-dinner activity is a short walk to the natural lava tubes on the reserve for a nightcap in the one-of-a-kind 'Lava Lounge!' It's the perfect spot to relax around the fire and share stories from the day's adventures.
Day 3: Thursday: Galapagos
Breakfast.
Half-day excursion to Bay Exploration (SIB – shared service)
This morning we will join a Puerto Ayora's bay exploration, at the main dock we will have a quick 10-minute navigation to la Loberia Island named after a sea lion colony that inhabits there. This small island is a great place to snorkel in amongst sea turtles and a great variety of colorful fish, and for playing with the ever-friendly and inquisitive sea lions.
Our next stop will be a hike to the Túnel del Amor (lover's tunnel) with a great viewpoint from where if lucky you can watch resting white-tip sharks. On the way back we will visit Punta Estrada's dock, where we'll go on a walk to watch marine iguanas.
Breakfast.
Daily Tour on board a motor yacht (shared basis excursion)
Embark our motor yacht and enjoy of a daily excursion with a welcoming crew members and knowledgeable naturalist guide, and experience the remote islands in comfort and style.
Our daily excursions will take you to experience the Galapagos Islands in a safe and comfortable manner. Check the boat ́s weekly itinerary. We may visit North Seymour and Bachas, South Plazas, Santa Fe Island or Bartolome and Sullivan Bay, according to boats' schedules allowed by the National Park.
Day 5: Saturday: Galapagos – Guayaquil
After breakfast, transfer to Baltra ́s airport to take flight back to continent.
Suggested flight (subject to change) to Guayaquil XL1412 GPS/GYE 1255-1547 – not included Suggested flight (subject to change) to Quito XL1412 GPS/UIO 1255-1722 – not included Arrival in Guayaquil/Quito and international connection (or extension of your trip).
Includes:
VIP lounge at Baltra
English-speaking naturalist guide
4 Nights Lodging
Transfers & ground transportation
Speedboat transfer
Excursions (detailed in itinerary)
Daily breakfast and meals (detailed in itinerary)
Transfer out
The reserve has an area of ​​58,560 hectares and an altitude range between 3,800 and…
La Pinta is a luxury vessel, featuring some of the largest cabins in the Galapagos,…
Last minute Deal! 50% OFF. Only for February 21st to 25th departure! *Conditions apply