Santa Cruz 4 Days Adventure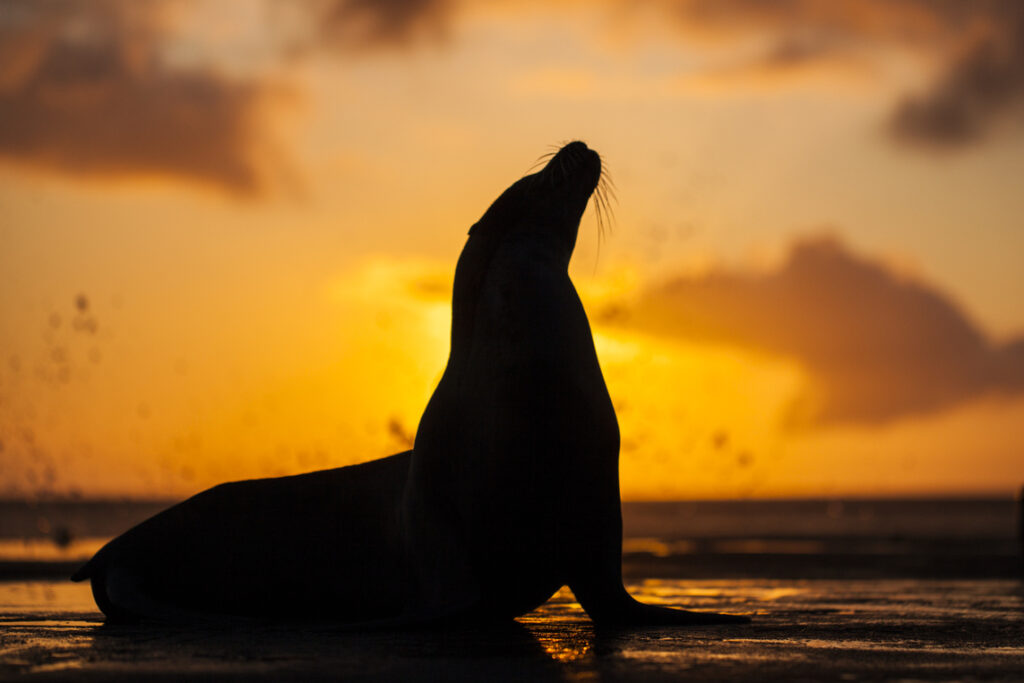 Description
Travelers will be on Santa Cruz Island with a full activities during the four days.  Your will enjoy the national park, you will visit one of the neighbour island and discover a marine world with snorkel, exploring the white beach of Tortuga Bay, walk to Las Grietas and more!
Day 1:Santa Cruz Island

Arrival in the Galapagos

Today we arrive in Baltra Island, the gateway to the Galapagos. This tiny island was a military base during the Second World War and hosts the Islands' principal airport. The airport was built using the most advanced environmental techniques to reduce emissions and energy use, some of which you'll notice as you walk through the facility. This was the first ecological airport in the world.

We will continue to the Itabaca Channel where the transfer will be waiting to take us to an exclusive giant tortoise reserve, Galapagos Magic Lodge, where we will have lunch.

Galapagos Magic Lodge is a safari-style tented camp perched high on Santa Cruz overlooking the ocean. The sounds of nature will serenade us and we'll be able to feast our eyes on the mountains and forests surrounding the Camp. Also, enjoy the peace of having the entire hillside to ourselves, with the exception of seasonal resident giant tortoises.

Overnight at Santa Cruz

Included: Transportation, English speaking guide, lunch and accommodation.
Day 2:Yacht Tour to uninhabited islands
Embark our motor yacht and enjoy of a daily excursion with a welcoming crew members and knowledgeable naturalist guide as you experience the remote islands in comfort and style.
Our daily excursions will take you to experience the Galapagos Islands in a safe and comfortable manner. We can visit North Seymour and Bachas, South Plazas, Santa Fe Island or Bartolome, and Sullivan Bay. Along the way, we might see leaping rays or other sea life, while enjoying the vastness of the Pacific. The yacht tour lets you see the Islands and their wildlife in their most pristine state.  Island visited may vary according to National Park regulations
Overnight at Santa Cruz
Included: Breakfast, transportation, local guide, lunch, and accommodation.
Walk to Las Grietas

From Puerto Ayora main pier we take a water taxi to the "Other Side Pier". At this point we start an easy walk for about 1 Km (~0.6 mile) until we reach Las Grietas. This is a stunning geological formation named as fissure where we can see two impressive rock walls with an elongated crystal clear water pond ideal for snorkeling.

Tortuga Bay

After walking through a deciduous forest for 2.5 Km (~1.5 miles) we will reach one of the most beautiful beaches in the archipelago. We will continue walking along this white sand beach for another 1 Km (~0.6 mile) until we reach the Playa Mansa where we can enjoy a special kayaking ride around the Bay.
Overnight at Santa Cruz
Included: Breakfast, transportation, English speaking guide, accommodation.
Visit to Los Gemelos craters

Los Gemelos (the twins) on Santa Cruz Island are two large craters that were once underground magma chambers. When the magma chambers caved in they left two huge impressive looking craters.

Transfer by land to Baltra for your onward journey or flight back home.
Included: Breakfast, transportation
Includes:
* English-speaking naturalist guide
* 3 Nights Lodging at Mainao hotel or similar
* Transfers & ground transportation
* Excursions (detailed in itinerary)
* Daily breakfast and meals (detailed in itinerary)
Not included:
* Flights (all flights from mainland Ecuador to the Galapagos Islands can be arranged upon request)
* Galapagos National Park entrance fee (US$100 per adult / US$50 per child under 12 – subject to change)
* Tourist transit card (US$20 per person – subject to change)
* Beverages, Laundry service
* Gratuities and personal expenses
* Insurance (prior to your journey please ensure your travel insurance is valid in your country of origin)
You can choose one of our programmed tours or request a custom tour designed specifically for you. Contact us to start planning your visit to Ecuador today.
In the remote corners of the world, an hour flight from La Paz, Boliva offers some of…
Cotopaxi is an active volcano in the Andes Mountains located about 50 km (31 miles)…
Exclusivity and personalized service to create the trip of your dreams while exploring the best…