Arco Iris (Rainbow) Mountain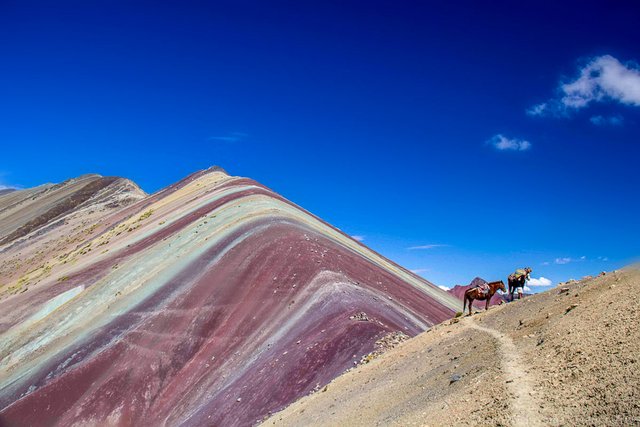 Description
Vinicunca, also known as Montaña Arco Iris (Rainbow Mountain), is an amazing natural formation that is shown along the Vilcanota Mountain chain. It is usually part of the attractions where people walk on the routes surrounding the Apu Ausangate. In the Andean World, the Ausangate Mountain is considered as the Sacred Mountain or the Spirit Mountain, and it has been a place of veneration and cult since the pre-Incan era, tradition that continues until today.
In this route, you will walk over 4,000 meters above sea level, and all along this path, you can enjoy extraordinary landscapes, small communities, typical flora and fauna of the area and, specially, the company of the Apu Ausangate, which will be seen from several locations along the route. The snow-capped Ausangate is the highest peak in the region of Cusco (6,385 meters/20,945 ft. above sea level).
This route is a challenge; therefore, it is suggested for everyone who loves trekking.
​
DAY 1: Cusco – Vinicunca
 A transport will pick you up from your hotel to take you to Checacupe, where you can visit the temple and pass through the Colonial Bridge. From there, you will be transferred to the town of Huito, where you will participate in a demonstration of the textile activity in the area, as well as work with fur and the use of local herbs for different purposes. Then, you will have time for lunch. Afterwards, you will be transferred to the starting point of the trek towards the Vinicunca Mountain. Before reaching the top, camp will be established. There, you can rest, enjoy afternoon tea and dinner under the stars at night.
Total walking distance: 1 kilometer
Maximum Height: 4400 m.a.s.l.
Walking Hours: 1 hour
Degree of difficulty: 2 of 5
DAY 2: Vinicunca – Pitumarca – Cusco
 You will wake up at dawn to have breakfast and prepare to continue your walk. The journey of approximately 2 hours will take you to Vinicunca, the Rainbow Mountain. Upon arrival, the landscape will definitely impress you. You will have time to explore the area and take photos. Then, you will walk back to the camp, then head to Pitumarca where you can rest and have lunch. Afterwards, you will be transferred back to your hotel.
Total walking distance: 5 kilometers
Maximum Height: 5000 masl
Walking Hours: 4 Hours
Degree of difficulty: 3 of 5
Cotopaxi is an active volcano in the Andes Mountains located about 50 km (31 miles)…
Experience the "Enchanted Islands" on board the M/C Alya Luxury Cruise, also known as "The…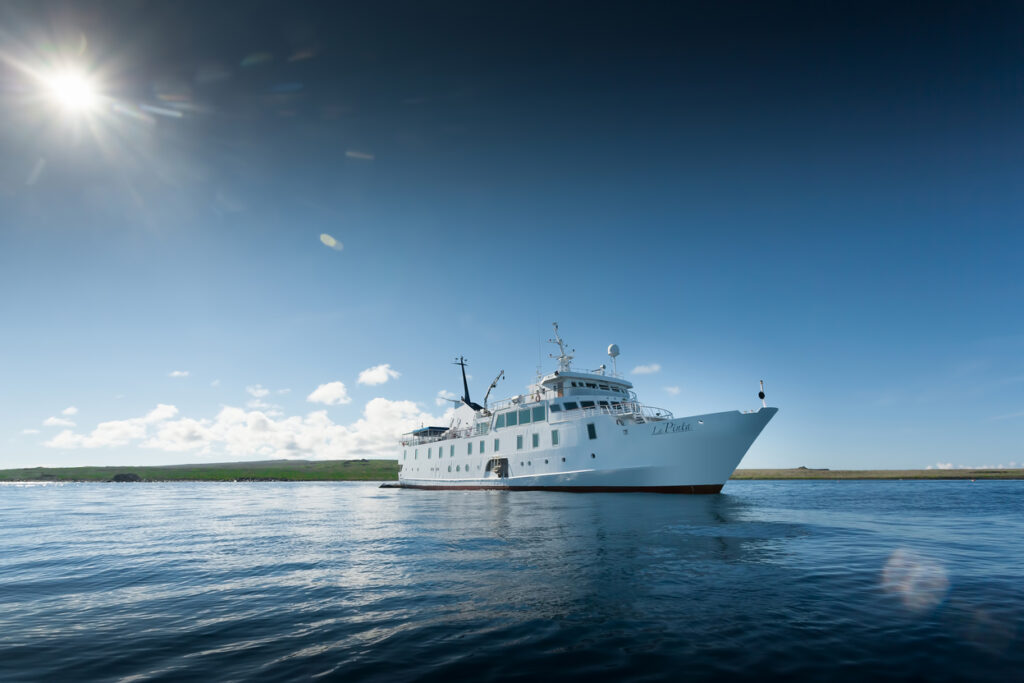 La Pinta is a luxury vessel, featuring some of the largest cabins in the Galapagos,…